SMART AUTO INSURANCE SHOPPING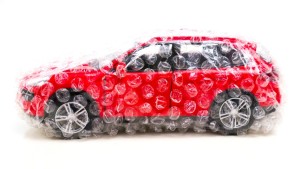 We all know that buying a car is a big deal. The first step is generally surface level decisions — make, model, color. After that, it is important to think about what's "under the hood" — price, gas mileage, features.
But don't stop there.
It is also important to consider the cost of auto insurance into your total budget. Every driver needs it, and there are no short of options out there for buyers. Insurance Town and Country can help. Below are some topics to consider when you are doing your auto insurance homework.
Types of Auto Insurance
Liability Coverage — This will pay for damage to other vehicles or injuries to other people that have been caused by you.
Physical Damage Coverage — This will pay for you damage to your vehicle.
Amount of Coverage
Every person is different in their driving needs. Some may only want the bare-minimum coverage, while others want insurance coverage for just about every one of life's roadside surprises. The state you live in will determine the amount of minimum coverage required. From there, it will be up to you to consider your own budget, lifestyle and comfort level to determine which auto insurance suits your needs.
Rate of Coverage
This will be based on several factors, including information about your vehicle and previous driving record. Let Insurance Town and Country give you very competitive auto insurance quotes in Denver. Depending on your personal driving information, we will be able to help determine the appropriate level of coverage and rates for your lifestyle.
Insurance Town & Country is available to help you make informed decisions regarding your auto insurance. Our experienced business insurance and insurance professionals will help you consider your options and assist you in selecting the coverage that's right for you. We have offices in Denver (303–388-7216) and Castle Rock (303–688-1251). Call us today to schedule your consultation for business insurance, and let there be one less thing to worry about when you're buying a car!
Please fill up the form below: