Benefits That Keep Your Employees Happy
Insurance Town & Country has the ability to write a group health insurance package for a business as small as a group of one all the way up to a business that has 1000 employees.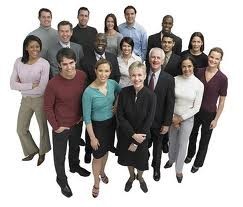 As an independent agency we have the ability to shop your small business group health insurance package with up to 10 separate companies, comparing rates and benefits of the different group health insurance plans available, to find an insurance solution for your company's health insurance needs.
Finding great group health insurance plans is very important especially with the new national requirements making it mandatory for businesses over 49 full-time employees. Besides the requirements it's a nice benefit for your employees as well and can help you attract the top talent to your business.
Insurance Town & Country also offers as employee benefits and coverage such as, Vision, Life, Dental Prepaid Legal and Pet Insurance.
Call one of our specialists today!