Flood Insurance — What You Need to Know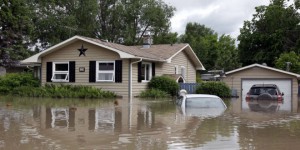 The wisdom of that old insurance industry truism became tragically clear in the aftermath of the 14 day stretch of rainfall and flooding which hit parts of Colorado in the summer of 2011. Hundreds of homes and businesses were damaged or destroyed by waters that inundated neighborhoods and business districts. Although the majority of property owners had conventional home insurance or business insurance, most did not have the coverage they needed to repair and rebuild from the damage caused by the flood. That coverage is only provided by flood insurance.
The National Flood Insurance Program (NFIP) was created by Congress and is administered by the Federal Emergency Management Agency (FEMA) specifically to provide people with flood insurance. Here is some basic information about flood insurance you need to know.
THE BASICS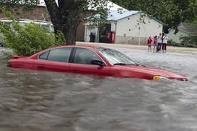 A flood, according to FEMA is "A general and temporary condition of partial or complete inundation of two or more acres of normally dry land area, or two or more properties (at least one of which is your property)." An overflow of inland or tidal waters or an unusual and rapid accumulation or runoff of surface waters, are often the cause of flooding.
Flooding is the most common natural disaster, according to FEMA. Floods can occur almost anywhere, at any time. Proximity to water is not a pre-requisite for flooding.
FLOOD INSURANCE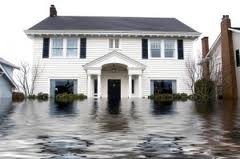 Flood insurance can compensate homeowners, renters and business owners for direct physical damage to property resulting from a flood. It is available to almost everyone regardless of flood risk, even if a mortgage doesn't require it and if the property has been flooded before.
TYPES OF FLOOD INSURANCE
There are two types of flood insurance coverage: Building Property and Personal Property. Building property flood insurance coverage is available up to $250,000 and insures the structure itself, including:
The building and its foundation
Electrical and plumbing systems
Refrigerators, cooking stoves, built-in appliances
Permanently installed paneling, wallboard, cabinets and bookcases
Permanently installed carpeting over an unfinished floor
Central air conditioning equipment, furnaces and water heaters
Debris removal
Personal property covers building contents up to $100,000, including:
Personal belongings such as clothing, furniture and electronic equipment
Clothes washers and dryers
Curtains
Portable and window air conditioners
Portable microwave ovens
Carpets not included under building coverage
There are, however, some items that are not covered under either the Building or Personal Property policies, including:
Property and belongings outside of a building such as trees, plants, wells, walks, decks, etc.
Most self-propelled vehicles such as cars
Currency, precious metals and valuable papers
Living expenses such as temporary housing
HOW MUCH DOES IT COST?
The price of a flood insurance policy will depend on the flood risk for the location of the property. The amount of coverage desired and the deductible will also influence the premium.
It's important to remember that there is a 30-day waiting period before flood insurance coverage goes into effect once it is purchased.