Protect Your Home.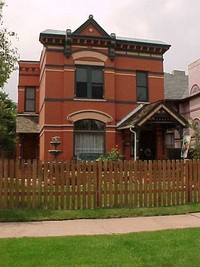 At Insurance Town & Country, we know how hard you've worked to turn your house into a home. Since your home is one of the most important financial investments of your lifetime, you'll need proper home insurance coverage in order to keep your investment protected and provide your family with the peace of mind that the best home insurance and proper protection is in place.
Insurance Town & Country is your trusted solution for home insurance. We offer coverage options that are both flexible and affordable, and we will work with you, on an individual basis, to find a policy that best suits your needs. Our team is dedicated to providing the assurance that your family and your possessions are secure.
Our Home Insurance coverage options include:
WHY HOME INSURANCE?
Accidents can happen at any time. Having the right home insurance can protect your home and everything in it, as well as keep your property covered from damages and accidents.You can always find a great home insurance quote with Insurance Town & Country.
While standard Home Insurance can cover anything from fire and weather damage to injuries and theft, not all damages and accidents may be insured under a standard policy. That's why it's important to talk to an Insurance Town & Country Insurance Specialist about specific coverage options that can expand coverage to meet your individual needs.
Don't go another day without proper home insurance. Keep your valuables and memories protected with the right policy from Insurance Town & Country.
Some important information:
Insurance Town & Country provides Home Insurance for residents in the greater Denver Metro, Castle Rock, and surrounding areas of Colorado.