It's More Than a Job — It's Your Livelihood — Protect it!
No matter what business you're in, each workday is dedicated to doing your job well and providing your customers with the best service possible. Insurance Town & Country would like to return the favor by giving you the coverage you need to ensure the ongoing operation of your business.
At Insurance Town & Country, we're committed to keeping your business protected — so you can focus on your day-to-day operations. And with the right insurance plan, your business will be covered from top to bottom.
We offer the following options for your business assets:
WHY BUY SMALL BUSINESS INSURANCE?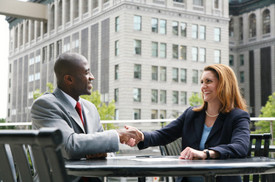 Hav­ing Busi­ness Insur­ance builds a strong foun­da­tion for any small busi­ness, regard­less of the industry. When an acci­dent occurs in the work­place, a pro­tec­tion plan from Insur­ance Town & Coun­try can pro­vide your busi­ness with help. Poli­cies like basic prop­erty and lia­bil­ity cov­er­age keep your busi­ness run­ning smoothly in trying times.
Since small busi­ness insur­ance poli­cies vary by industry, it's impor­tant to dis­cuss the avail­able options with your Insur­ance Town & Coun­try Com­mer­cial Insur­ance Spe­cial­ist, so we can build a small busi­ness insur­ance pro­gram uniquely designed for your needs.
Taking risks comes with being a busi­ness owner but choos­ing the right busi­ness insur­ance provider to pro­tect your busi­ness can reduce those risks and help you sleep at night!
Insur­ance Town & Coun­try pro­vides busi­nesses throughout Colorado with qual­ity com­mer­cial insur­ance solutions from our personal offices in Denver and Castle Rock.