Buying a used car these days is a great cost-saving option for many car shoppers.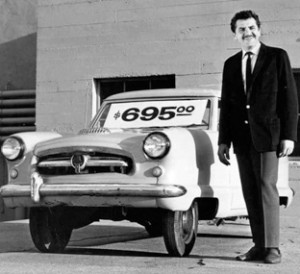 It allows drivers the chance to own a reliable vehicle without paying full sticker cost of a brand new car. However, it is important to look into all details and inquire about any potential problems to ensure your money is being well spent.
Below are a few questions to ask before purchasing your new USED car:
Previous damage? Make sure you ask about any prior accidents or flooding and the extent of any damage. Any mismatched paint or body parts, missing bolts or uneven welding, and DIY engine compartments are all "red flags" that something might be amiss. Also, be certain that the VIN (vehicle identification number) from the vehicle title matches vehicle itself.
Documentation of maintenance records? The previous owner should be able to provide information and even records of any work done to the vehicle.
Vehicle history report? Most dependable sellers will already have this available for you. If not, you can easily go to carfax.com or www.autocheck.com, provide the vehicle's VIN, and purchase the report yourself. Past owners, previous damage, mileage and title history can all be found on the vehicle history report.
Who is the seller? Classified ads and Craigslist-types can offer a better value sometimes, but they also can also be deceitful or unlicensed. Look for reused phone numbers within other ads (sign of an unlicensed broker) or check out other customer reviews. If you are buying from a car dealer, check with the Better Business Bureau. Doing your research ahead of time could save you from later headaches.
Has it been inspected? Request that a professional mechanic or body shop(one that you trust) inspects the vehicle in and out. They should be looking for any previous repairs or potential issues with the vehicle.
Cost of insurance? Before you make the purchase, call Insurance Town & Country to ask about cheap car insurance. How much will it cost? Do you have the right coverage? Make, model, age and condition of the vehicle can all determine your final car insurance cost. Make sure you have the one that suits your needs best.
Call Insurance Town & Country today and speak with one of our insurance professionals. Let us help you chose the auto insurance that suits your vehicle, new or used! We have offices in Denver (303–388-7216) and Castle Rock (303–688-1251). Call us today to schedule your consultation!