Here's the scenario; You were in a car accident, and it's not your fault! (that felt more like a commercial?!?) — the other person wasn't able to pay their bills the last couple months and doesn't have any insurance. Often it's not only the uninsured individual who can cause risk, but also the under-insured individual. If someone has the bare minimum insurance and your accident has more than the bare minimum of costs — this is not the situation any of us want.
Unless you live in Virginia, it's illegal to drive a car without insurance. Every state has their own laws. From Maine's 4.5% to Florida's 26.7%, our country's uninsured motorists are present (and should be accounted for). Colorado's uninsured motorists are not in the top or bottom few, but that placed Colorado's drivers in the mid-percentages of risk.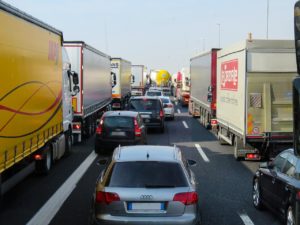 In this article we want to give a shout out to New Mexico for dropping from 29.8% in 2006 to 20.8% in 2015; well done. We're all better if we can play by the same rules. There are some stand-outs, but the rates for uninsured motorists in most states increased between 2010 and 2015.
Elizabeth A. Sprinkel (senior vice president of the IRC) stated, "While some states saw significant drops in their uninsured motorists rates, overall, the rate is increasing nationwide", and "This can mean added risk for all motorists."
"Nearly one in eight U.S. motorists is driving around uninsured and putting insured drivers at greater risk in the event of an auto accident", according to a study. In 2003, uninsured motorists percentage peaked at 14.9%. By 2010, we dipped to 12.3% after seven years of going down. This bounce in 2015 that found 13 percent of all U.S. motorists were uninsured is not what many hoped to see.
The president, personal lines, at The Hanover said, "The results of the survey sound an alarm. Uninsured motorists represent a significant risk to insured drivers." According to Halsey, the average cost of an uninsured motorist claim is about $20,000 (and that doesn't include physical damage to the vehicle).
We at Insurance Town & Country would hope all of our community's drivers discuss uninsured/under-insured motorist coverage with their independent agents. It's not a bad idea.
A good rule of thumb is to have equal uninsured and under-insured motorist coverage as bodily injury coverage, according to the insurer.
_______
- The research was directed by the Insurance Research Council (IRC) and co-sponsored by The Hanover Insurance Group.
- The IRC study, Uninsured Motorists, 2017 Edition, examined data collected from 14 insurers representing approximately 60 percent of the private passenger auto insurance market in 2015.