Auto Insurance: TRUE or FALSE?
Rushing to buy car insurance is like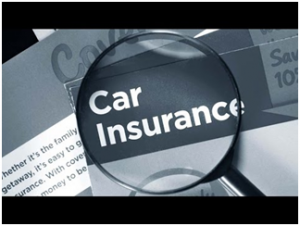 playing a board game without reading the rules. While you may feel the need to be "covered" and get in the game, some of the important details may get overlooked. Not fully understanding your auto insurance can lead to further confusion and frustration later on. The more informed you are, the better choices you will make. Below are some common "TRUE or FALSE?" statements to consider when buying car insurance.
TRUE or FALSE: Everything is paid for with "full coverage."
False! According to the DMV.org, there is no such thing as full coverage auto insurance. Some policies may combine state-required liability, collision and comprehension coverage–but even with this, the details and protection will vary.
TRUE or FALSE: Get as many auto repair estimates as possible.
Sometimes true, sometimes false! This one depends on your insurance. Some insurance companies only require that you use an "in-network" auto repair shop. However, if you know you will be paying out of pocket, it won't hurt to shop around for a good deal.
TRUE or FALSE: Getting into an accident automatically increases your premium.
False! This one also depends on your insurance and how your insurance provider determines your rate. Multiple factors such as your car and your driving history can have an effect on whether your rate increases, decreases, or stays the same.
TRUE or FALSE: I can lend my car to anyone. My insurance will cover it.
Not necessarily. If none of the parties involved have optional physical damage coverage, you might be having to pay out of pocket for any vehicle damage.
TRUE or FALSE: My new car is automatically covered by my previous auto insurance.
False! Whether you are buying a new car or simply adding another vehicle to your policy, you must notify your insurance agent. Often you have 30 days to do so.
Call Insurance Town & Country today and speak with one of our insurance professionals. We can help you review your policy and ensure you understand all the fine-print details! We have offices in Denver (303–388-7216) and Castle Rock (303–688-1251). Call us today to schedule your consultation!