Commercial Insurance For Your Big Toys
No longer are the days of tricycles and scooters. You are a grown-up. Your toys are much bigger now.
ATVs, snowmobiles, golf carts, personal water vessels. Whatever your extracurricular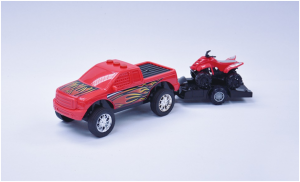 vehicle of choice is, it is important to make
sure you have the proper coverage for it. Unless you have a separate garage with lock and key for your big-kid toy, you run a higher risk of damage or even theft. Having commercial insurance will ensure that your weekends of boating or off-road won't be ruined.
With specialized 'toy' commercial insurance, you and your motor vehicle of choice may be covered regardless of your location. If you bundle it with your homeowners insurance, you could end up facing costly repair bills should an accident occur away from home. Having a stand-alone, specialized policy will provide coverage beyond the basics and ensure you don't get caught paying out of pocket for things like towing or accessory theft.
No one wants to have their toys broken or taken away from them, so remember: if you can't afford to insure them, you probably can't afford to have them!
Call Insurance Town & Country today and speak with one of our insurance professionals. We can help you determine what kind of coverage and services you need to keep your toys intact!We have offices in Denver (303–388-7216) and Castle Rock (303–688-1251). Call us today to schedule your consultation!