Workers Comp Insurance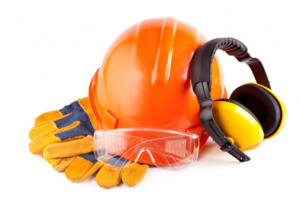 If you own a business, you understand the value and importance of your employees. You also understand the needs of protecting your own employees with Worker's Compensation Insurance. Simply known as "workers comp" — this type of insurance will protect both your employees and your business from various on-the-job mishaps. Although subject to specific terms and conditions, Worker's Compensation can cover financial obligations such as:
• An injured employee's medical expenses/treatment
• The replacement of lost wages from injury time off
• A company's legal fees in the case of a lawsuit
WHY GET IT?
Aside from many businesses requiring workers comp insurance, most states require this type of insurance by law as well. These laws are designed to ensure that employers are covering some part of the payment for workers' on-site injuries or even possible occupational health risks.
WHAT ARE THE BASICS?
Worker's Compensation will usually only cover on-site or work-related injuries and illnesses. However, it is important to know your industry and check your policy because "work-related" can have a wide array of meaning. Accidents including heavy machinery, wet or oil surfaces, fire and explosions, and even simple slip ups with a stapler can all be considered under the blanket of Worker's Comp. If your company does not offer Worker's Compensation, these type of injuries or illnesses that occur on the job could lead to an employees suing your company for damages.
Call Insurance Town & Country today and speak with one of our insurance professionals. We will discuss to you the various insurance policies needed to keep your business and its employees protected! Protect Your Employees with Worker's Comp. We have offices in Denver (303–388-7216) and Castle Rock (303–688-1251). Call us today to schedule your consultation!