Pet health insurance can help you pay for your pet's veterinary care. But do you really need it? Here are some great reasons to cover that special member of your family.
Prepare for the Unexpected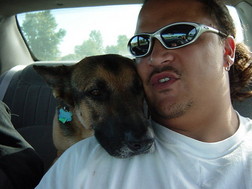 No one likes to think about a beloved pet getting hurt or sick, but it can happen anytime. Pets are typically curious, active, and often quite fearless, so it's difficult to protect them from all dangers all of the time. Pets also get sick, just like people do. In fact, every year about 6 million dogs and 6 million cats are diagnosed with cancer in the US (American College of Veterinary Internal Medicine, 2005).
Fortunately, there are more lifesaving treatments, like surgery and chemotherapy, available for pets than ever before. However, as veterinary care advances, it also becomes more expensive. In fact, veterinary costs have more than doubled over the past 10 years.
That's where pet insurance comes in. By covering your pet, you can make sure that you'll be able to afford the medical care he or she needs. After all, when your pet is hurt or sick, you have enough to worry about without having to think about how you're going to pay for treatment.
Get Help Paying for Wellness Care
Routine preventive treatments, like vaccinations and dental cleanings, can help your pet live a long and healthy life — and wellness coverage can help you pay for them. Knowing you'll get reimbursed for wellness care may even motivate you to make those important appointments.
ASPCA Pet Health Insurance offers 2 different levels of wellness coverage for you to choose from. Level 3 covers most routine types of wellness care, whileLevel 4 covers even more wellness care treatments.
Pet Insurance Versus a Rainy Day Fund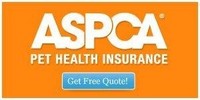 You could put money into a savings account to help pay your veterinary bills, but this has its drawbacks. For instance, you have to be disciplined enough to stick to your savings plan.
You also have to guess how much you should save, since you can't predict how much it will cost if your pet gets hurt or sick. Your pet could also need care before you have a chance to save enough money to cover your veterinary expenses.
If you decide to cover your pet with ASPCA Pet Health Insurance, we'll reimburse you for 80% of usual and customary covered charges, after you meet a low $100 annual deductible per pet. That can be a huge help when you're looking at hundreds or even thousands of dollars in veterinary bills. To find out how much it would cost to protect your pet, get a free quote now.