Winterize Your Insurance
While our warm fall weather doesn't make it seem real, winter is just around the corner. With winter, comes winter weather — ice, snow, and the inevitable cold air that can bring a bite to the holidays. Living in Colorado brings several options on how to handle the cold. You can either huddle up by the fireplace with some hot cocoa or bundle up in your best winter gear and brave one of the various outdoor adventures Colorado offers.
Winter Activities are here.
Regardless of your chosen winter activities, now is a good time to re-evaluate your current insurance policies to be certain that you, your home and your belongings are protected during these cold months.
• Homeowners Insurance & Liability Coverage. Whether its heavy snow fall, frozen pipes, or slippery sidewalks – winter is bound to deliver unpredictable weather that can lead to accidents and mishaps. Talk with your insurance agent today to be certain that the policies you have in place will protect your home and the guests you welcome into it.
• Recreational Vehicle Insurance. Time to stow away the boat and dust off the snowmobile. Typically, both of these vehicles are not covered under standard home and auto insurance. If your current policy does not extend to recreational vehicles, it is important to secure additional coverage. If you're tempted to cancel the boat insurance for the winter, you may want to think again. Any threats of theft, damage or repairs still exist during the off-season, and you'll be sure to want your insurance coverage if those threats become a reality.
• Fire Insurance. While most homeowners insurance will provide coverage for your home and belongings in the event of a fire, it is a good idea to know exactly how much coverage your policy provides and what coverage it doesn't. You don't want a cozy night around the fire to turn into a homeowner's nightmare.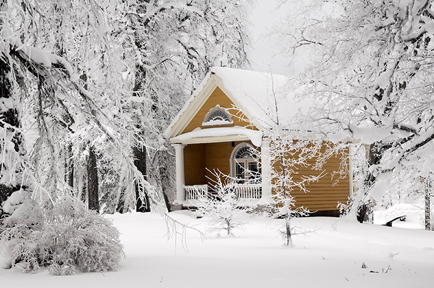 Call Insurance Town & Country today and speak with one of our insurance professionals. We can discuss the needs of your teenage drivers and which insurance policies are best for them. We have offices in Denver (303–388-7216) and Castle Rock (303–688-1251). Call us today to schedule your consultation!