Be Smart About Homeowner Expenses
It's a moment that many adults look forward to: securing the keys to your very first home. Owning your dream house (or at least your very own starter house) can quickly turn into a nightmare if you haven't done the proper research in advance. In addition to the bottom-line cost of the house itself, there can be several unplanned expenses that will add on to your initial homeowner's debt. Below are some of these costs to consider when planning to make your home truly a sweet home.
• Closing Costs. These can include different fees such as title insurance, legal work, and inspections. Being aware of these costs and working with your realtor to negotiate the details may help to save you thousands of dollars before you sign on the dotted line.
• Homeowners Insurance. Just like your auto insurance, home insurance is a monthly fee that helps to cover the cost of unexpected events like robberies, weather damage, or other unforeseen disasters. Depending on the value and specific characters of your home, your home insurance costs will vary.
• Taxes. One of the guarantees in life: taxes. In the case of a homeowner, they are expected to pay property taxes that will help cover some costs of living within the community in which they reside. These will vary depending on location and available town amenities.
• HOA Fees. Depending on your residence, there is a chance your house is a part of a Homeowners Association. Knowing these monthly fees ahead of time can save you some headache when the monthly bills arrive.
• Utility Costs. Electricity, gas, propane, water, trash and sewage — all possible add-on's to your cost of living. These too are generally monthly payments, and they can vary depending on the house. Be sure you understand the structure of your house and its utility demands before closing on your contract.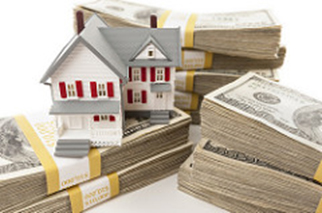 Once you've made you purchase decision, call Insurance Town & Country for your insurance needs today and speak with one of our insurance professionals. We have offices in Denver (303–388-7216) and Castle Rock (303–688-1251). Call us today to schedule your consultation!