Avoid the Teen Driving Drama
For the parents of teenage children, the joy of September's "Back to School" can also bring with it the fears of having your teen hit the highway. It's a milestone that both parent and child look forward to: the day when your child is old enough to drive. No more carpooling for Mom. No more chauffeur duties for Dad and the seemingly unrestricted freedom for child.
However, that freedom definitely comes with responsibility, and as a parent it is important to discuss such responsibility with your child. Even with the best insurance policy, coverage can only go so far. Having an open, honest, and informed conversation is the best way to get your teen driver to maturely embrace their new driving independence.
• Privilege vs. Right. While it's a normal "rite" of passage for many sixteen year old to get their driver's license, it is definitely not a guaranteed "right." To obtain your license, let alone have a car to drive, is indeed a big privilege that not all young adults are privy too. It is important that your child does not take this for granted.
• Real Talk. While people love to refer to their automobiles as "toys" — they are anything but. The cause of over 30,000 deaths per year, a car can be a dangerous luxury and should be treated with the utmost respect and responsibility. It's important to remember that car insurance can only go so far to protect you in the chance of an accident.
• Mutual Understandings. The "Rules of the Road" are meant to be followed. Period. Whether it's speeding, texting while driving, drunk driving, or even "distracted" driving — discussing with your teen the expectations and, perhaps most importantly, the consequences of these rules is necessary for both preparing and protecting your child.
• Have a Little Faith. You've prepped, warned, and maybe even (slightly) shocked your child about what it means to obtain their driver's license. Now it's time for you to trust your child. Trust that you've taught them well. Trust that they've listened. And trust that will develop into both mature drivers and mature people.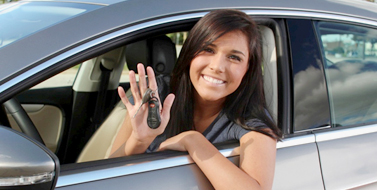 Call Insurance Town & Country today and speak with one of our insurance professionals. We can discuss the needs of your teenage drivers and which insurance policies are best for them. We have offices in Denver (303–388-7216) and Castle Rock (303–688-1251). Call us today to schedule your consultation!