Protect Your Rental
When you own a home, you protect your property and belongings with homeowners insurance. But what if you rent the space you reside in? Is it still not your home? Do you not want your property and belongings still protected? Renters insurance is a good way to ensure that your place of residence (even if temporary) and the items within it are covered in the case of unexpected damage and mishaps.
Depending on your insurance agency and the current insurance policies you already have in place, you may be able to include renters insurance as an add-on. By bundling it with a car insurance policy, you may qualify for an extra discount.
Why Renters Insurance?
As with every home — owned or rented — accidents can happen at any time. Having the right renters insurance can protect your abode and everything in it. Purchasing renters insurance will help to protect and cover the follow items:
• Personal Belongings & Household Items. Your home isn't just the walls and roof that protect you; it's the item inside as well. Clothes, furniture, electronics, and personal mementos are all items that renters insurance will help to protect. Policies vary, but generally you are reimbursed for the full value of the item, before depreciation.
• Houseguests and Loved Ones. Aside from yourself, renters insurance works to protect anyone staying in your home at the time of the accident. If people are hurt or damage is done, your renters insurance policy may cover portions of medical bills and repair. Your insurance will also bring peace of mind during this time.
• Extended Stay Costs. If your home is rendered uninhabitable, due to a covered cause of loss, your renters insurance will cover the cost of a hotel. While any damage is being repaired, lodging and the cost of meals can be covered under your policy.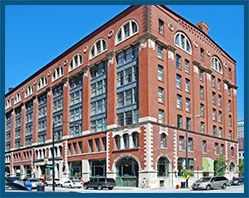 Just because you don't own it, doesn't mean it's not yours! Protect your home and belongings with renters insurance. Call Insurance Town & Country today and speak with one of our insurance professionals. We will discuss your current living situation and help to assess your homeowners or rental insurance needs. We have offices in Denver (303–388-7216) and Castle Rock (303–688-1251). Call us today to schedule your consultation!